Web Site Design and Development
Plans and packages for all size businesses, churches, and organizations.
Our passion since 1996 is designing web sites for businesses, organizations and churches. Eclipse can provide any kind of web site you would like. We have affordable plans and packages for anyone looking to get started today. If you are looking for a specialized custom site not listed below please call 614-286-4436 between 8a.m. – 5p.m. EST. Mon-Fri.
A word of advice regarding professional web site design.
Even if you choose another company Eclipse highly recommends you find a professional web designer and or developer to complete your web site. Why not hire your cousins, sisters, boyfriends, nephew who would like to try designing a web site for free? For the same reason you hire a professional electrician, plumber, or doctor. Professional work, bringing professional experience, tools and skills, backed up by professional support, is critical for your business, church or organization.
Also, if you are a church or ministry organization know that Eclipse Graphics takes your goals and mission very seriously. With that mindset and mission our goal is to design and serve with excellence in everything we do.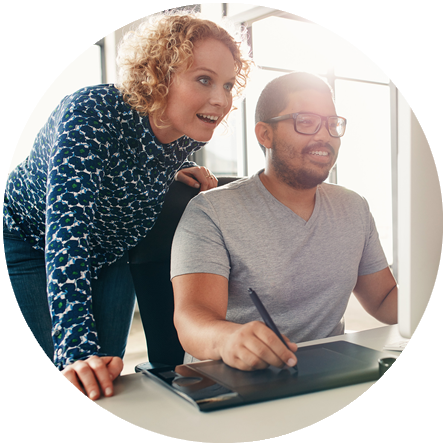 This package is perfect for any business or churches who do not plan on having an e-commerce section on their site. This website package includes everything a business and or church needs including: audio posting capability, podcasts, news, blogs, sermons notes, teaching plans, group sections, public and private pages, online prayer request wall, online events calendar, social media sharing, newsletter signup, newsletter creation and sending capabilities, in page video and flexible drag and drop page design. The package is a fully managed web hosting plan and is secured and installed by Eclipse Graphics. You will never have to worry about updating, installing plugins and backing up databases on your own.
The Eclipse E-Commerce Plan Is the perfect web site plan for businesses who need an e-commerce store or organizations and churches looking to collect donations. This web site plan includes everything you need to accept payments, tithing and donations as well as marketing, publishing media, posting news, blogs, sermons, teaching plans, group sections, promote information about products or services online. The plan includes our managed web hosting plan for one year and a complete WordPress web site professionally secured and installed by Eclipse Graphics. If you have any questions give us a call or complete our online form located on the home page.
Complete the form below. Please provide your company information the name of the domain and how many pages you would like and if you want an e-commerce site.